It's hard to pen a name, make a mark, think of a title, or come up with a really catchy domain. (Do you say, do-main or doh-main? Because I say the former. Ha ha ha!"
"Oooohh, what if betwixtandbetween.com?"

*searches for betwixtandbetween.com*

"Damn it, it's already taken!"

"Why not put dashes?"

"Betwixt-and-between.com? Isn't that too long?"

"Why not, though?"

*searches for betwixt-and-between.com*

"Oh, it's available!"

"But it's still too long."

*insert sad face*
I wasn't talking to anybody; it was a conversation with myself.
I don't remember who said it but I recall being told to create a name that would define who I am. It was hard for me to come up with a Twitter handle, what more a URL that would forever be stuck with me. So I thought, what about me being in between almost all the time, right?
I had two choices, jamieinbetween or inbetweenjamie. Honestly, inbetweenjamie sounded too sexual for me. LELZ. And I wasn't that. So I chose the first one.
By definition, 90's babies are those who were born between 1990-1999. And so I am – 1993 – by default, a 90's baby. (Walang sense 'tong sentence na 'to but I wrote everything above when this was still jamieinbetween.com)
---
The problem with being in between, sometimes, is that I don't connect. Seemingly, I'm almost always away and will stay parallel to a couple of lines, but never meeting any of the points.
---
I was in between: never successful, not entirely a failure. It felt that way. My writing, instead of improving, became as sloppy as ever. (I was reading a few of my entries before I changed domain and I still see so many errors.) I stopped blogging. My old domain expired and my sister didn't want to renew for a higher price; I took that as a sign.
Maybe I wasn't really meant for this world. Maybe I can't write beautifully. Maybe I'm not as good as I think I am. Maybe I'm too black and white for this wonderful, colorful community.
But, cliché as it may sound, there's always light at the end of the tunnel.
Bullet journaling was my ticket to writing again. I decided to create a list of blog topics I randomly conjure (AWOW CONJURE LOL) while taking a bath, while trying all my might to fall asleep, while binge-watching a TV series, while preparing the breast chicken I was going to eat for lunch.
I don't want to impose to those who are struggling with creativity right now, because we all go through different processes, but don't forget that there's inspiration everywhere, in the littlest thing. Although sometimes, something knocks on your senses without you ever really noticing.
Most often than not, that sudden halt gives you a better perspective. Where do you need to focus? Is your homepage such a mess that readers would opt to close the tab? Are your images loading slowly? Are there so many things going on in that sidebar? Is there a new blogging trend you need to keep up with?
The end point is: YOU DO YOU. Don't stop tinkering unless you're almost satisfied. (I would say "unless you're satisfied" but we all know nobody ever gets satisfied.) You can change up your theme every week but don't stop writing. In the gym, you're told that it's okay to slow down or pause but stopping is never an option. Sometimes, how the world wide web looks isn't important, it is always the person's purpose and message. Pero go pa rin, kalikutin yang theme na yan!
---
Speaking of message, I really wanted to write about THE JAMIE JAB. I opted not to delete the paragraph above and added the paragraph below the first line because I felt like I needed to explain my disappearance, if somebody even noticed I was gone.
So why The Jamie Jab?
Does anybody watch Brooklyn Nine Nine? Here's a synopsis if you're tamad to Google: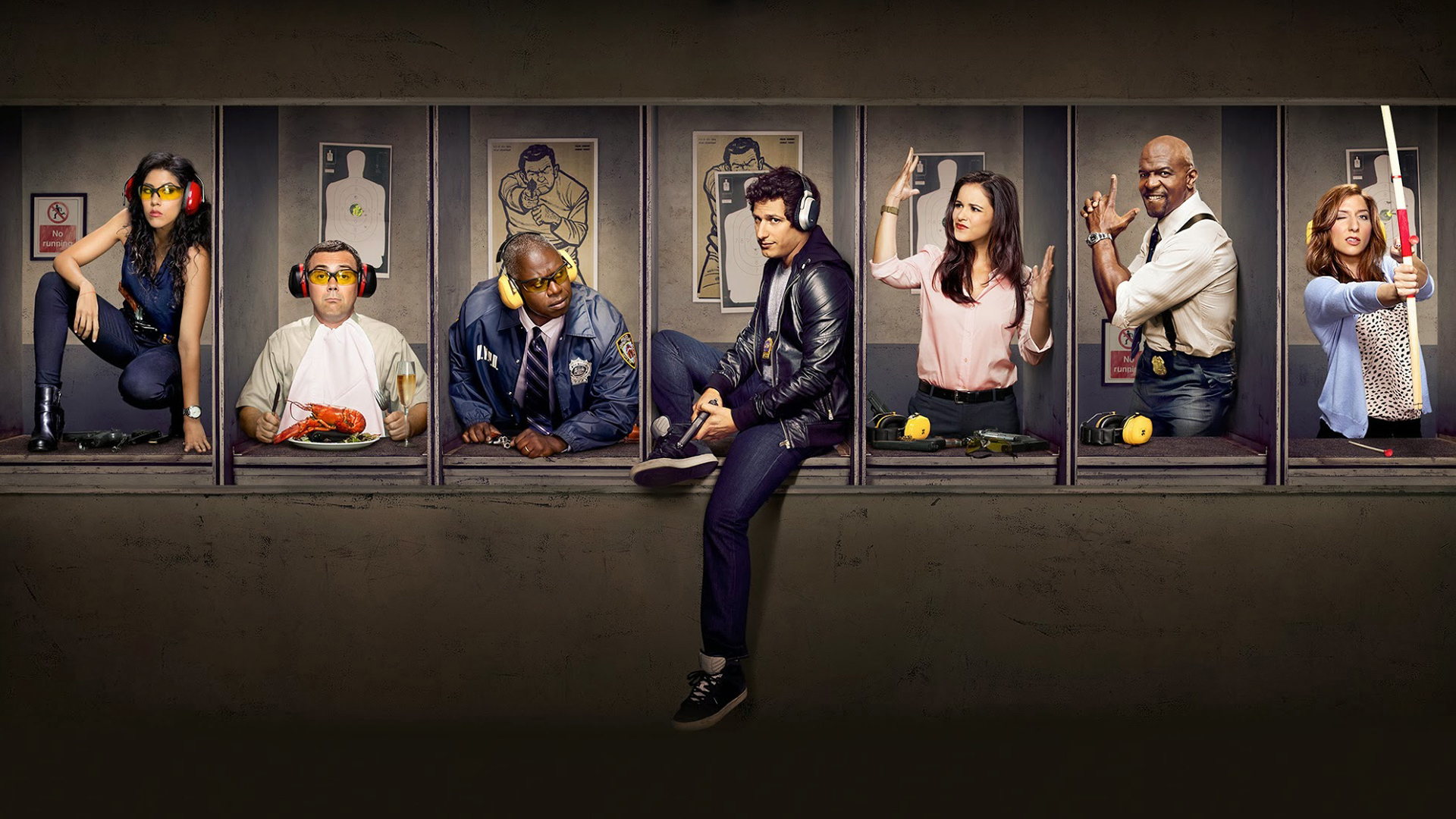 Detective Jake Peralta, a talented and carefree cop with the best arrest record, has never had to follow the rules too closely or work very hard. That changes when Ray Holt, a man with a lot to prove, becomes the new commanding officer of Brooklyn's 99th precinct. As Holt reminds Peralta to respect the badge, an extremely competitive colleague — Detective Amy Santiago — starts to close in on the hotshot cop's arrest record. Other members of the precinct include Sgt. Terry Jeffords, a devoted family man, Detective Charles Boyle, a hard worker who idolizes Jake, and Rosa Diaz, a sexy-yet-intimidating detective. Civilian office manager Gina Linetti is tasked with cleaning up everyone's mess, while somehow getting involved in everyone's business.
Anyway, season 2, episode 3 was named The Jimmy Jab Games.
The precinct holds a competition while on stand-by for a motorcade, Holt has another run-in with Deputy Chief Wuntch, Boyle needs to get an incriminating videotape from Hitchcock, and Diaz thinks Peralta still has feelings for Santiago.
The Jimmy Jabs were games that didn't really make sense. But they were interesting enough to make them entertained while waiting. The prize was a chair; a used, minimally stained chair.
There's no hidden message in there, you guys. I just really thought it was a name that will stick.
But yeah, I got my domain from a TV series that I really really love. That's enough reason to keep going, right?
---
I hate how senseless this post is. LOL! I also didn't change the featured image for some mystery. LOLWHAT